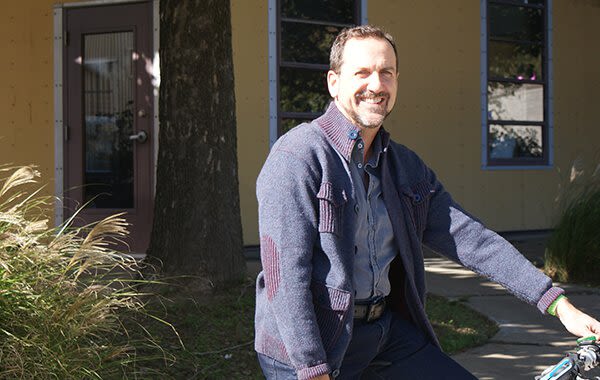 Stan is an entrepreneur at heart. Before becoming an attorney, he ran his own catering company and learned firsthand what it takes to keep a business going. Through this endeavor, he realized that he had a knack for handling finances, anticipating potential problems, and implementing safeguards. It makes sense, then, that years later his legal practice would naturally gravitate toward bankruptcy, probate, and estate planning.
The Practice's Early Years
Stan's drive took him much farther than your average law student. Not only did he start practicing law on the same day that he was sworn in by the Supreme Court, but he also invested a great deal of time and energy into becoming a go-to resource for specific concerns clients brought forward. For instance, business owners came to Stan in his early years of practice, desperately needing help settling their debts. In a very short time, he became well-versed in Chapter 11 Bankruptcy — a branch of law that isn't commonly practiced in Arkansas.
To this day, Stan is one of the most trusted Chapter 11 Bankruptcy attorneys in the state. This is due in large part to his incredible track record of success, of course, but there are other reasons that business owners trust his judgment. As an entrepreneur himself, Stan fully understands the challenges that come with running a business. He has the tools, insight, and experience to know what to watch out for and how to protect oneself from financial pitfalls. This is an important skill set for business owners, bankruptcy candidates, and individuals alike.
I was an entrepreneur and business owner long before I was a lawyer. That's why I get where my clients are coming from.
The Road Since Then
More than 25 years have passed since Stan graduated from law school. During that time, he has transformed Bond Law Office into a successful, client-driven firm of legal professionals. As for Stan's individual practice, he continues to guide business owners, farmers, commercial fishermen, married couples, and individuals through their bankruptcy matters. With well over two decades of experience, he is proficient in handling Chapter 13, Chapter 7, Chapter 11, Chapter 12, and even the rarely seen Chapter 9 and Chapter 15.
Stan's practice may have changed over time, but his manner of guiding clients has always been the same. Whether they come to him with questions about bankruptcy, probate, or estate planning, he takes the time to explain things clearly.
Bar Admissions
Arkansas, all state and federal courts

Federal Western District of Missouri

Federal Eastern District of Michigan
Education
Master of Arts, University of Arkansas, 1993

Juris Doctor, University of Arkansas School of Law, 1992

University of Arkansas, 1989, With Honors
Professional Associations & Membership
Arkansas Bar Association

NWA Debtor-Creditor Bar Association